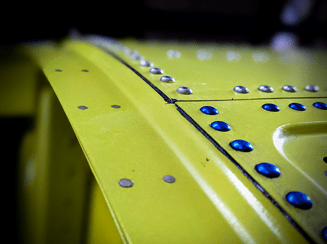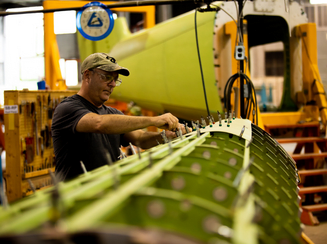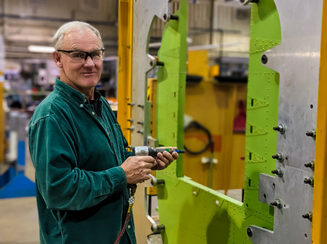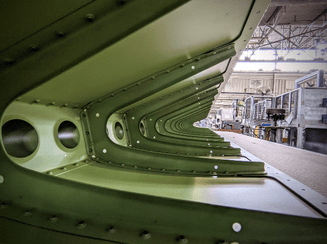 Serving the Aerospace Industry for 85+ Years.
Fleet Canada Inc. fabricates and assembles aircraft parts and components made from aluminum, composite materials and more.
Passion That Drives Quality
We are a build-to-print aerostructure manufacturer with a rich history and a bright future.
Trusted By The Industry
A broad base of approvals to meet the needs of OEMs worldwide. 
We extend our sincere congratulations to the employees of Fleet Canada Inc. for demonstrating their dedication to the high-performance standards necessary to meet customer expectations and remain competitive in the global economy.

It is with great appreciation that The Boeing Company congratulates Fleet Canada Inc. for achieving superior supplier performance. Fleet Canada Inc. has maintained a minimum Silver composite performance rating for each month of the performance period from Oct. 1, 2018, to Sept. 30, 2019.

The Fleet Canada team went above and beyond to support processing of an Upper Longeron in which on-time completion as crucial to our schedule [...]. As always, we thank you for being a key strategic Supplier to Erickson's S64 needs. We look forward to continuing our relationship for years to come.

Our gentlemen received the part and they made the comment that it "looks really good, really good surface finish". Again, thank you to you and your team and we look forward to doing more business with you.

Fleet works hard to meet our demands. We appreciate the support. Thanks.

Knowing Fleet, having placed many orders with you guys in the past, and getting great service I thought of you for this part.

Fleet Canada has been a great supplier to work with on the H-47, the support that Fleet has provided is outstanding